The second phase of the research programme 'Urban Climate Under Change [UC]2' started on 1st October 2019. The Federal Ministry of Education and Research (BMBF) is funding this project within the framework of the Strategy "Research for Sustainability" (FONA). The project is provided by the German Aerospace Center Project Management Agency (DLR Projektträger). In the next three years of [UC]2 the urban climate model PALM-4U is to be further developed into a product that not only meets the needs of local authorities and other practical users but can also be used for scientific research.
The programme consists of three modules: Module A (MOSAIK-2; further development of PALM-4U), Module B (3DO+M; evaluation and scientific application of PALM-4U; BMBF funding reference number 01LP1912) and Module C (ProPolis; operationalisation of PALM-4U). The coordinator of Module B Prof. Dr. Dieter Scherer (TU Berlin) is also the coordinator of the programme.
3DO+M is a follow-up initiative of the joint project 'Three-dimensional observation of atmospheric processes in cities' (3DO). The name 3DO+M indicates, that the partners are focusing on sustainable research and development by continuing the evaluation of PALM-4U with three-dimensional atmospheric observational data while carrying out innovative and integrative model-based scientific studies.
In order to achieve the complex objectives of Module B and the entire [UC]2 programme, the specific expertise of all partners of the 12 sub-projects of 3DO+M is required, as they cover all relevant topics and methods and are located in the cities to be investigated.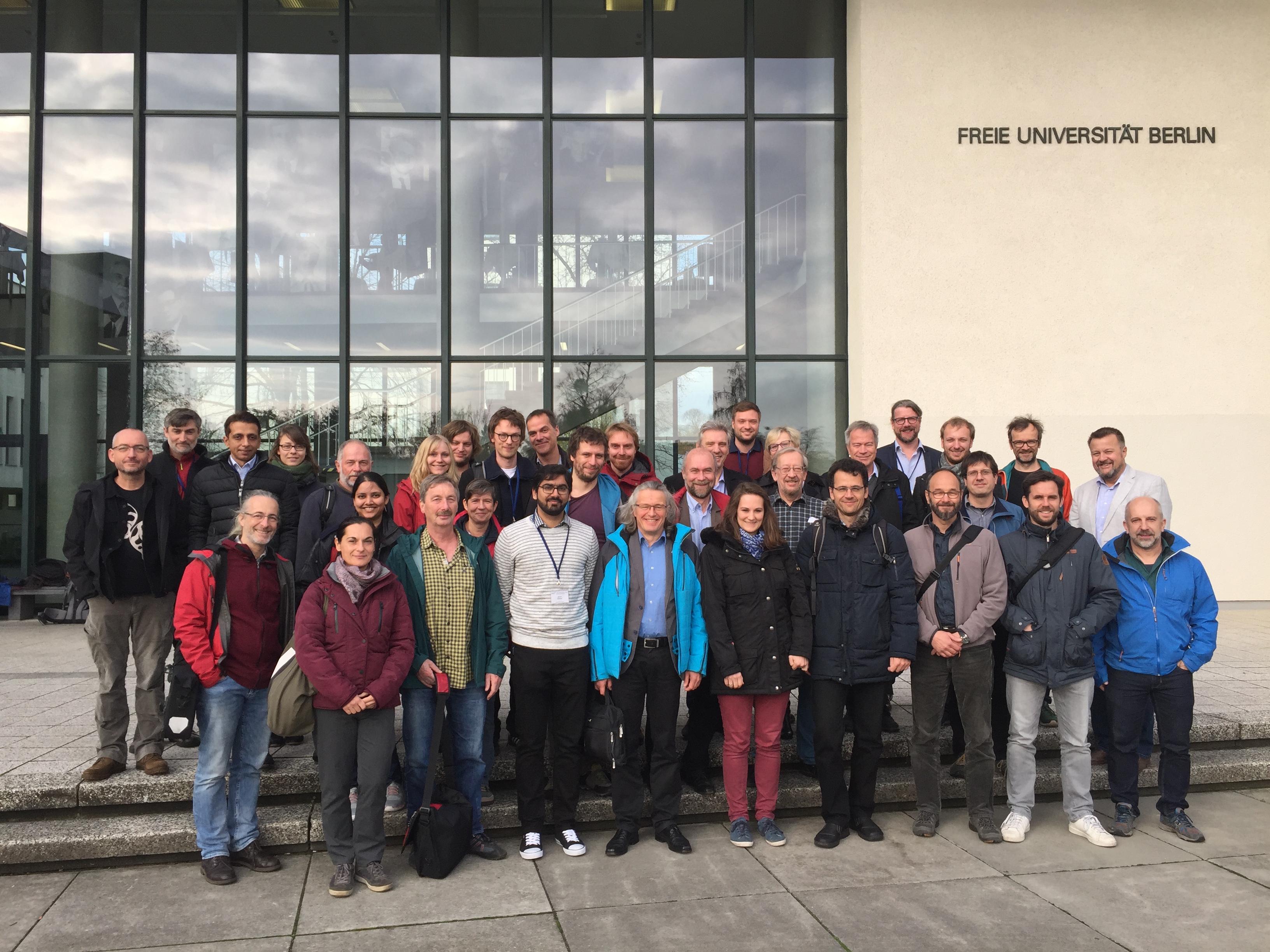 Kick-Off with the partners of the joint research project 3DO+M in November 2019 in Berlin. © Chair of Climatology Technische Universität Berlin 2019